Kuakata sea beach, a famous tourist spot in Bangladesh is popular for its unbound beauty in southern Bangladesh. Every year, a lot number of tourists gathered to witness its natural splendour. This number is increasing day by day. So, there is a high demand of tourist related business. Like others, tourist-centric business like hotels and resorts are coming forward to fill this demand. If you search in the net writing 'Kuakata Sea Beach Hotel', you'll find so many hotels to stay there.  You may have been confused about selecting the hotels. In this article I have written a brief report about Kuakata sea beach pictures, hotels and other related things you should know before visiting Kuakata.
About Kuakata sea beach:
 Kuakata is a sea beach located at Lotachapi union, Kolapara Thana, Patuakhali, Bangladesh. The beach is 30 kilometre's in length and 6 kilometres in breadth. You can witness both sunrise and sunset in one place in the beach. It is very famous for that particular reason. In one side, the mighty Bay of Bengals tides bashing around the shore. On the other side tall and green Jhaubon standing to welcome. The beach is so popular for its picture-perfect landscaping.
The roar of the sea and sweet breeze splash you with natural energy. Get released from the distressed urban life and feel the nature closely. Not only the beach, an eco-park and local areas are also a good place for visiting. Camping and picnic facility available. ATV, bi-cycle riding is also seen now a days. Find a new yourself playing beach football or volleyball. Dancing with the tides by a thrilling boat ride.
Hotels at Kuakata sea beach:
You will find many hotels at Kuakata. They are different by their service or places. Here is list of some best hotels at Kuakata that are good in all in all services.
Sikdar Resort & Villa:
Sikdar resort and villa is a top rated four-star hotel at Kuakata area. Its situated in the beach area and has a beautiful spacious expanse with landscaping. With an outdoor pool and restaurant facility and gym with recreation service, you will find peace and relaxation. They have ac/non-ac rooms, 24 hours room service, free Wi-Fi, complimentary breakfast and the hotel is children friendly. With an average rating of 4.5 in google, they have achieved client satisfaction. Room costs around 9000-10,000 BDT per night. You can book your rooms directly or via their website.
Cinderella resort & hotel:
This hotel will provide you amazing service with very low cost. They have ac/non-ac rooms with 24 hours room service. Indoor pool and restaurant available. A spacious parking area for parking which is free for guests. Pick-up service available. Clients satisfaction rating on google is 4.2. Costs around 3,000-4,000 BDT per night.
Somudrobari resort:
Another four-star hotel with a decent amount of cost. This resort has beautiful and clean open area. Ac rooms with free breakfast and 24 hours room service. International standard restaurant with kids play zone. Hot tub and recreation, free parking and laundry service, pick up service available. Google client satisfaction rating is 4.4. Located near Beribadh road. Cost around 5,000-6,000 BDT per night. You can book it via online or direct phone call.
Kuakata Grand Hotel and sea Resort:
A four-star hotel with beautiful panoramic sea view. Only 11 minutes' walk away from beach.  Ac/non-ac rooms with free parking, room service, kids' zone and pool. Restaurant and others facility available. They amazing offers always. Average rating is 4.2. You can book it online or offline. Costs around 5,000-6,000 BDT including tax.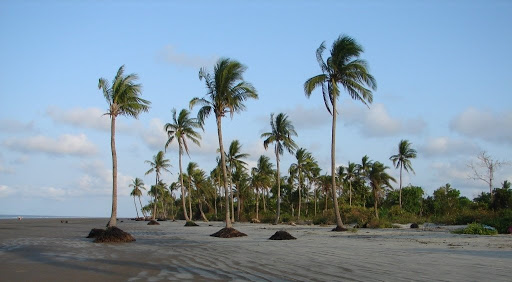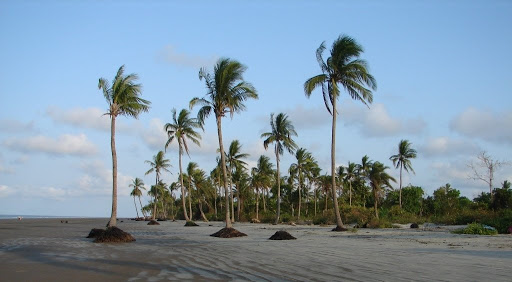 Pro tips:
Book your hotel before arriving
Check price and driver details carefully before hiring
Do not throw plastic waste in the beach area
Collect local police number in case of emergency
Always know weather update
It will be very unwise going to the sea without knowing how to swim
Try to check the hotels before booking
Use hard cash cause ATM's not so available
Location and how you should go there:
 You can visit Kuakata by corner from the country by road. There are direct Dhaka to Barisal bus service. From Barisal it will take another one and half an hour to reach Kuakata. You will exactly need 7-8 hours to reach Kuakata from Dhaka. By car you will need one or two hours more. Popular bus operators like Hanif, Shyamoli, BRTC, Econo, Greenline, Desh Travels operate bus to Barisal or sometimes Patuakhali from Saidabad, Gabtoli and Kamalapur.
Another easy and very popular way to go Kuakata is by water ways. Different launches and steamer's go direct Dhaka to Barisal or Patuakhali from 'Sadarghat Launch Terminal', Dhaka. It will cost you a day but actually it is the most popular, safe and easy way to travel Kuakata. The launches of Barisal are enriched with ac/non-ac rooms, spacious deck and hotel like experience. More over you will be able to see the amazing view of the rivers while travelling. Some hotels have pick-up service to pick you up from the point. Please try to book your seats in advance.
Conclusion:
 Kuakata sea beach is a land of art in Bangladesh for many years. People love to spend vacation here. A good place for staying will ensure your happiness and satisfaction through service. So, be responsible choosing the right hotels. This article will help you find the correct one. Shaken up and release your work pressure, have a trip to this amazing piece of land which is warmly welcoming you.