sylhet tea garden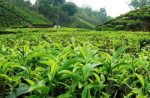 As tea is famous for its health, the tea garden is famous for its unlimited beauty. Tourists are crowded all year long to enjoy this beautiful beauty of the tea garden. And wherever tourists are, tourism-centric business is expanding along with it. Sylhet region of Bangladesh is famous for tea. 90% of the country's tea needs are met through Sylhet tea garden's tea. Visitors are crowded all year long to enjoy the beautiful beauty of Sylhet's tea garden. So the demand for living space around the tea garden has increased. Today we will learn about some of the best resorts around the Tea Garden in Sylhet.
The immense beauty of the tea garden:
Tea is grown in hilly areas so that tea is grown in Sylhet region. Mile-wide tea gardens can be seen for miles along the small hills of Sylhet. Moulvibazar district in Sylhet is called the tea capital because most of the country's tea is produced in this district. many tea gardens, small and large can be seen in Sreemangal of Moulvibazar. Seeing the expansive gardens of the tea tree on the hillside, it seems as if there is a sheet of greenery lying around. Inside the garden, the curved muddy village paths seem open the door to new possibilities. Tea workers are very good at raising tea leaves. The fog and the sweet sunshine in the morning create a different atmosphere. The ever-green nature of the surroundings brings peace to mind.
Name of some of the best resorts where you can easily visit the tea garden:
Every year many tourists come to visit the beauty of the tea garden. Therefore, there are many good quality resorts around the tea gardens for the convenience of tourists. Resorts are located in or near Sreemangal as most of the tea gardens are located in Sreemangal. We can call these tea-centric resorts as Sylhet Tea Garden Resorts. You will find all the amenities you need in these three stars to five-star resorts. A brief overview of some resorts given below:
Grand Sultan Tea resort and Golf: It is a five-star luxury resort. Located four km south of Sreemangal city on the hillside tea garden. Large spacious area with swimming pool, bar, restaurants, Deluxe room to presidential suits. Costs around 25,000 to 95,000 BDT per night.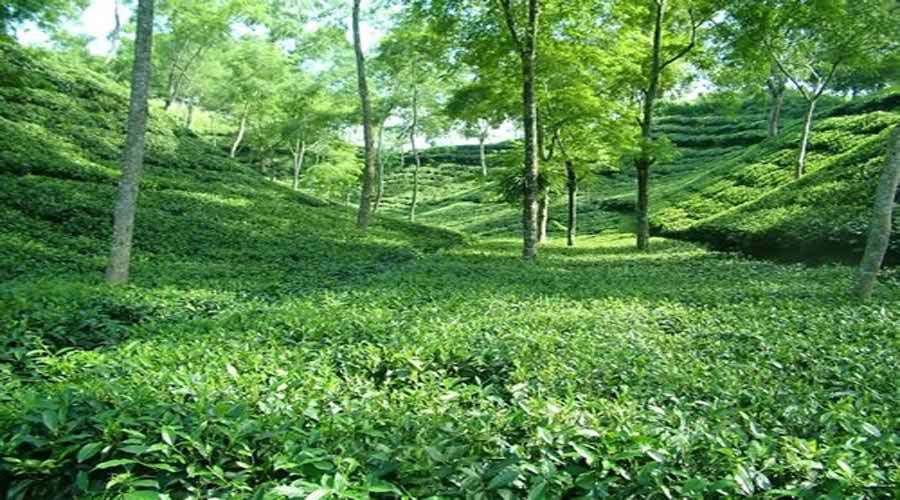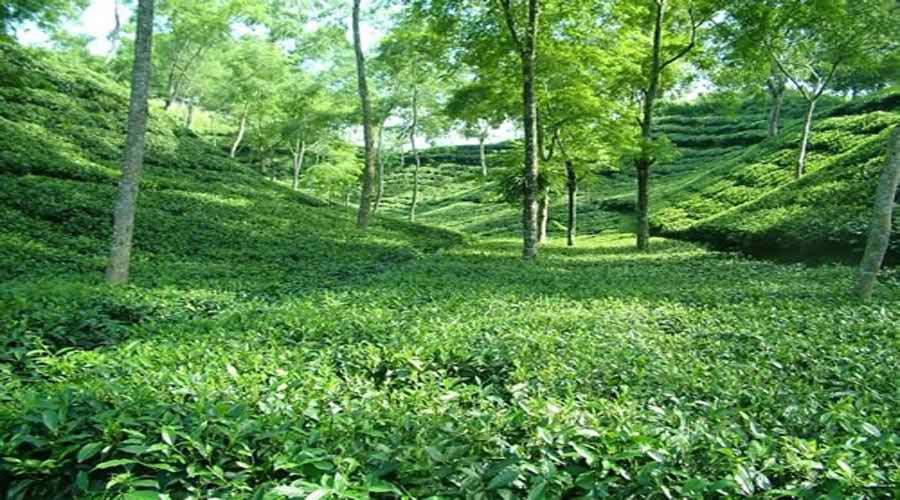 Nazimgarh Resort Sylhet: This resort situated at Khadimnagar Sylhet. It's a four-star based hotel and resort with deluxe rooms, villas, pools, gardens and hilltop restaurants. Cost around 11,500- 25,000 BDT per night.
Sreemangal Tea resort and Museum: It's a government oriented banglow in the middle of tea garden. Normal room and restaurant, parking facilities available. You will live in the tea state with a very low cost. Price around 1500-2000 BDT per night in this three-star hotel. Located at the bhanugach road, Sreemangal.
Grand Selim Hotel & Resort: This amazing small three-star resort has arranged all amenities with very decent cost. Ac/non-ac rooms, swimming pool, restaurants and kids zone.  Cost around 1100-1500 BDT per night.
Sreemangal Tea Resort: Another beautiful tea state-based resort in Sreemangal. This thee-star resort has normal to Deluxe rooms, Parking and restaurants. Cost around 2000-5000 BDT per night.
Pro-Tips:
Some tips that make your visit or vacation safe and comfortable.
Take water through visit in the gardens
Beware of mountain snakes and insects
It is best to book a hotel before visiting
Please fix the price before hiring a taxi
It is better for the elderly and children not taking tea garden
Travel will be good with the help of an experienced guide
How you should come:
 Sylhet and Sreemangal can be reached by bus, train or by plane from any region of the country. Ena, Hanif, Shyamoli, Des Travels, Greenline, BRTC etc operates bus to Sylhet or Sreemangal from Dhaka, Chittagong and Rajshahi. There are train links directly to Sylhet from Chittagong and Dhaka and from Rajshahi and Khulna to Dhaka, then Sylhet. Paharika, Jayantika, Kalni are Trains that come direct to Sylhet. It takes just an hour to reach Sylhet from Dhaka. Local airlines operate flights from Dhaka-Chittagong and North Bengal to Sylhet. Bimaan Bangladesh Airlines, Us-Bangla Airlines, Novo Air, GMG Airline's flight arrives in Sylhet.
Conclusion:
 An organized plan can make a trip successful. The charming beauty of the tea garden is shaking everyone to come. With the above-mentioned resorts, you can easily see the immense beauty of the tea garden. You can book your reports in advance, either directly or online. Have a successful and happy journey.