Saintmartin Hyundai Online Ticket & Counter Number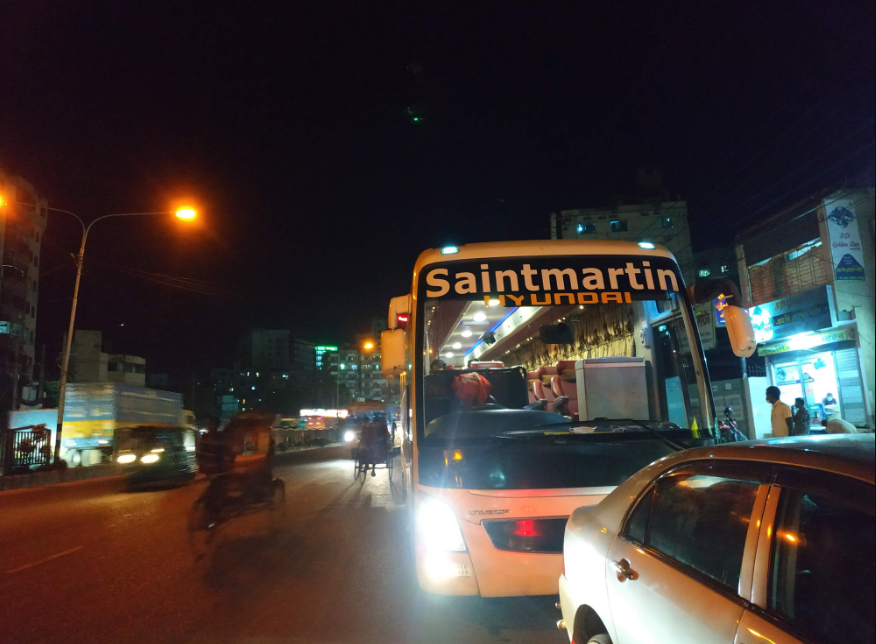 Saintmartin Hyundai Paribahan is a crucial bus service for the people of Bangladesh. They offer both air-condition and non air-condition buses, so you can buy your ticket over the phone or online from their website as well. Below we have all relevant information such as address to any nearby Saintmartin Hyundai Paribahan counter with contact details for those who would like it bought directly rather than reserving through an agent's office in Dhaka city centre
SaintMartin Hyundai paraiban has been servicing Bangladeshi citizens since 2006 when they started up with only one route between two cities; Rajshahi and Khulna on September 18th, 2006. Nowadays SaintMartin Hyundai Paribahan are operating various routes throughout
Saintmartin Hyundai All Counters Location & Contacts
Bus counters are always an important part of the bus. They make sure everyone is seated and no one has to stand, but they also control traffic flow on buses which reduces congestion at stops and increases safety for passengers waiting outside a bus stop. But during vacations or holidays when fewer people ride public transportation like busses it can be difficult to find someone who sells tickets because not as many employees work those days either! That's why most passengers will book their ticket online before even coming so that they're able to skip the line; saving them time in addition with keeping them safe from other pedestrians looking inside while going back home after vacationing abroad.
Saintmartin Hyundai Paribahan Dhaka Counters
HEAD OFFICE
Phone: 01972-691337
Arambagh counter
Phone: 01971-691341, 01972-691340.
Kalyanpur Counter
Phone: 01972-691353
Arambagh Counter
Phone: 01972-691365
Panthapath Counter
Phone: 01972-691364
Badda Counter
Phone: 01972-691397
Chittagong Road Counter
Phone: 01972-691345 01972-691346, 01972-691343
Sanir akhra Counter
Phone: 01972-691344
Uttara Counter
Phone: 01972-691399
Fakirapul Counter
Phone: 01971-691342, 01972-691350
Narda Counter
Phone: 01972-691398
Cox's Bazar Counters
Mohammedia Hotel Counter
Phone: 01971-691347
Jowtola Counter
Phone: 01972-691349
Sugandha MORE Counter
Phone: 01972-691387, 01972-691388
Marinplaza Counter
Phone: 01972-691348,
Teknaf Counter, Old Bus Stand
Phone: 01972-691360
Saint Martin Counter
Phone: 01972-691359
Khagrachari Counters – Saintmartin Paribahan Hyundai
Khagrachari Sadar Counter
Phone: 01972-691358
Chittagong Counters
Damapara
Phone: 01972-691345, 01972-691346
Rangamati Counter
Rangamati Sadar Counter
Phone: 01972-691357
Bandarban Counters
Bandarban Sadar Counter
Phone: 01972-691356
What is the phone number for Saintmartin Hyundai?
The phone number for Saintmartin Hyundai is 01972-691345.
Where is Saintmartin Hyundai located?
Saintmartin Hyundai is located at Zakir Hossain Rd, Chittagong, Bangladesh, Chittagong Division.
Is there a primary contact for Saintmartin Hyundai?
You can contact Saintmartin Hyundai by phone using number 01972-691345.
Conclusion:
If you're looking to buy a bus ticket, Saintmartin Hyundai Paribahan is the service for you. They offer both air-condition and non air-condition buses, so no matter what your preference is they have something for everyone. You can buy tickets over the phone or online from their website as well as at any nearby counter with contact details listed below should you not wish to reserve via an agent's office in Dhaka city centre.