The World's Largest Ship Breaking Yard: The Chittagong Ship Breaking Yard in Bangladesh
The Chittagong Ship Breaking Yard is located in Chittagong, Bangladesh, and is one of the world's largest ship breaking yards. The yard is home to a number of large ships that have reached the end of their useful lives, and are being dismantled and recycled for their scrap metal and other materials.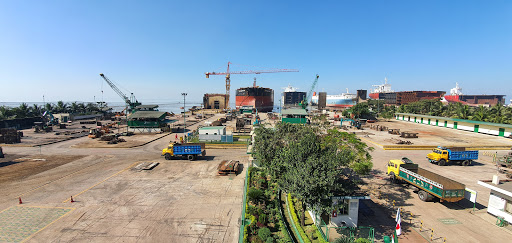 The Chittagong Ship Breaking Yard is a major contributor to Bangladesh's economy, and employs a large number of workers. The yard is known for its hazardous working conditions, and has been the subject of criticism from human rights organizations. Despite this, it remains an important source of employment and income for many people in the region.
The ships that are brought to the Chittagong Ship Breaking Yard are typically large cargo ships, oil tankers, and other types of vessels that are no longer deemed seaworthy. Once they arrive at the yard, the ships are beached and stripped of their valuable materials, including steel, copper, aluminum, and other metals. The remaining materials are then recycled or disposed of in an environmentally responsible manner.
The Chittagong Ship Breaking Yard has faced criticism for its hazardous working conditions and environmental impact. Many of the workers at the yard are not provided with adequate safety equipment, and there have been a number of accidents and fatalities at the yard in recent years. In addition, the yard has been criticized for its environmental impact, with concerns about pollution and the disposal of hazardous materials.
In recent years, the Chittagong Ship Breaking Yard has faced a number of challenges, including declining demand for scrap metal and increasing competition from other ship