Pabna Express Online Ticket and All Counter Contact Number of Pabna Express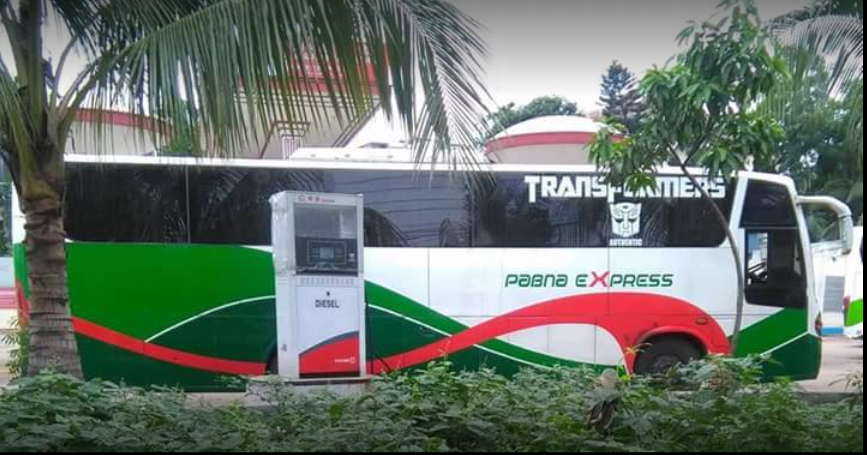 Pabna Express is a popular inter-district bus service in Bangladesh. They offer daily services with AC and Non AC luxury coach buses to many locations including Dhaka, Chittagong, Kushtia, Sylhet Veramara Ishwardi Meherpur Pabna Express has an answer for every traveler's needs! Upon arrival at their counter location you will be greeted by smiling representatives who are ready to help you book your ideal trip before boarding the next available vehicle that suits your desired destination.
Pabna Express provides timely travel arrangements seven days per week all year round; they have experienced drivers that can transport passengers safely from place A to B without any hassle or delay whatsoever. All of us here want our customers
Pabna Express Bus Counter Number
In Bangladesh, I found 12 counters of Pabna Express. All the information related to these locations and contact numbers is included below for your convenience.
In Bangladesh, there are a total of twelve counters in which you can find Pabna Express buses operating – all listed with their phone number and location on this list
Pabna Express Bus Counter Dhaka
With my research on Dhaka, I found a total of 08 counters in the city. The information about these specific counters should be included below for your viewing pleasure.
Pabna Express Counters in Dhaka
Gabtoli, Dhaka
Phone: 02-9008581
Mirpur Technical, Dhaka
Phone: 02-8035780
Kalyanpur Counter, Dhaka
Phone: 1750-143095
Chandra, Gazipur
Phone: 01920-096763
Uttara Ajampur Counter, Dhaka
Phone: 01191-375873
Norda Counter
Phone: 01715-085038
Malibag Counter (DT Road Railgate)
Phone: 01199-187815
Abdullahpur
Phone: 01726-717226
Counters in Rajshahi Division
Pabna Main Counter
Phone: 01750-143092, 01911804960
Kushtia Counter
Phone: 01750-143090
Veramara Counter
Phone: 01750-143094
Iswardi Counter
Phone: 01753-121581
Veramara Counter
Phone: 01750-143094
Pabna Express Counters in Sylhet
Sylhet Counter
Phone: 01711-235444
Departure From Dhaka to Pabna
Morning Trip:
at 7:00AM and 10:30AM
Ticket Price: BDT. 500/=
For Ac Bus :
at 3:30 PM
Ticket Price: BDT. 550/=
Pabna Express Online Ticket Price for Dhaka-Pabna
| | |
| --- | --- |
| Pabna | 500 |
| Bonpara | 500 |
| Ishwardi | 500 |
| Kushtia | 550 |
| Veramara | 550 |
| Meherpur | 550 |
All Counters of Pabna District
Pabna Sadar Counter office
Contact Number: 01911804960
Baipas Counter office
Contact Number: 01750-143091
Town Counter office
Contact Number: 01750-143092
Ullapara Counter office
Contact Number: 01740-937388
Kashinathpur Counter office
Contact Number: 01714-904389
Bera Counter office
Contact Number: 01724-544605
Lalpur Counter office
Contact Number: 01746-698415
Chinakhora Counter office
Contact Number: 01714-690527
Bagha Counter office
Contact Number: 01753-121582
Rajapur Counter office
Contact Number: 01746-165933
Baghabari Counter office
Contact Number: 01712-217761
Iswardi Counter office
Contact Number: 01753-121581
Dhanaidoho Counter office
Contact Number: 01722-161845
Bonpara Counter office
Contact Number: 01716-307280
Dashuria Counter office
Contact Number: 01753-121580
Boraigram Counter office
Contact Number: 01743-872439
Kachikata Counter office
Contact Number: 01713-777282
Veramara Counter office
Contact Number: 01750-143094
Kushtia Counter office
Contact Number: 01750-143090
All Counter of Comilla District
Comilla sadar counter office
Contact Number: 01750-143083
Conclusion:
Pabna Express is a popular inter-district bus service in Bangladesh. They offer daily services with AC and Non AC luxury coach buses to many locations including Dhaka, Chittagong, Kushtia, Sylhet Veramara Ishwardi Meherpur Pabna Express has an answer for every traveler's needs! Upon arrival at their counter location you will be greeted by smiling representatives who are ready to help you book your ideal trip before boarding the next available vehicle that suits your desired destination. To find out more about this great company or how they can meet all of your transportation needs please visit https://www.pabulinexpressbd.com/. Contact information includes phone number (222) 59555